Ignatius wrote to the Jesuits in Padua, "Our commitment to follow a poor Lord, quite naturally makes us friends of the poor." These 'poor' are neither a sociological category nor a pious generalization, but the name for the real persons and groups among whom we live, whose conditions we study, with whom we work.
Our endeavor is to work with people for change, to bring the charity and the justice of the Gospel to society and culture. We have been given Good News and abundant reasons to hope that this is possible, and in this passionate enterprise which is religious, cultural, social, local and global, we want to share these hopes with others.
This website presents the mission and approach of the Society's social justice and ecology commitment, the spirituality which inspires and motivates it, the issues which Jesuits and colleagues work on in different parts of the world, the networks and sources of information available.
By clicking on the following states of the South Asia map you will be able to see the contacts of the Coordinators of the Social Action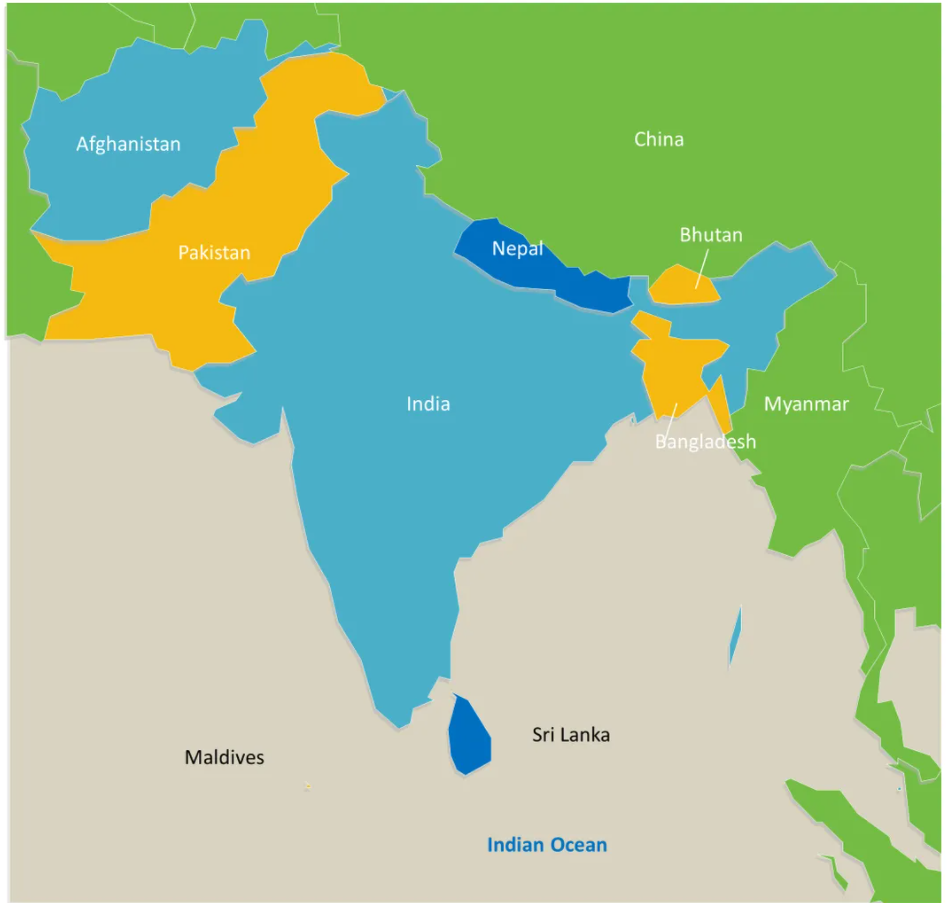 Province
Andra Pradesh
Cordinator
Yesuratnam
Province
Bombay
Cordinator
Wendell D'Cruz
Province
Calcutta
Cordinator
John Kerketta
Province
Chennai
Cordinator
Arockiasamy Antony S.
Province
Darjeeling
Cordinator
Pascal Xalxo
Province
Delhi
Cordinator
Viren Lawrence Minz
Province
Dumka-Raigunj
Cordinator
John Felix
Province
Goa
Cordinator
Nazareth Joseph
Province
Gujarat
Cordinator
John Kennedy
Province
Hazaribagh
Cordinator
Christopher Kujur
Province
Jamshedpur
Cordinator
Ranjeet Kindo
Province
Karnataka
Cordinator
Jerald D'Souza
Province
Kerela
Cordinator
Immanuel Koyan
Province
Kohima
Cordinator
Valerian Castelino
Province
Madhya Pradesh
Cordinator
Binod Kr. Toppo
Province
Madurai
Cordinator
Santhanam Arokiasamy
Province
Nepal
Cordinator
Augustus Ekka
Province
Patna
Cordinator
Anand Kerketta
Province
Pune
Cordinator
Siju Varghese
Province
Ranchi
Cordinator
Mahendra Peter Tigga
Province
Sri Lanka
Cordinator
Benedict Savarimuthu
View Map in Landscape mode for better User Experience